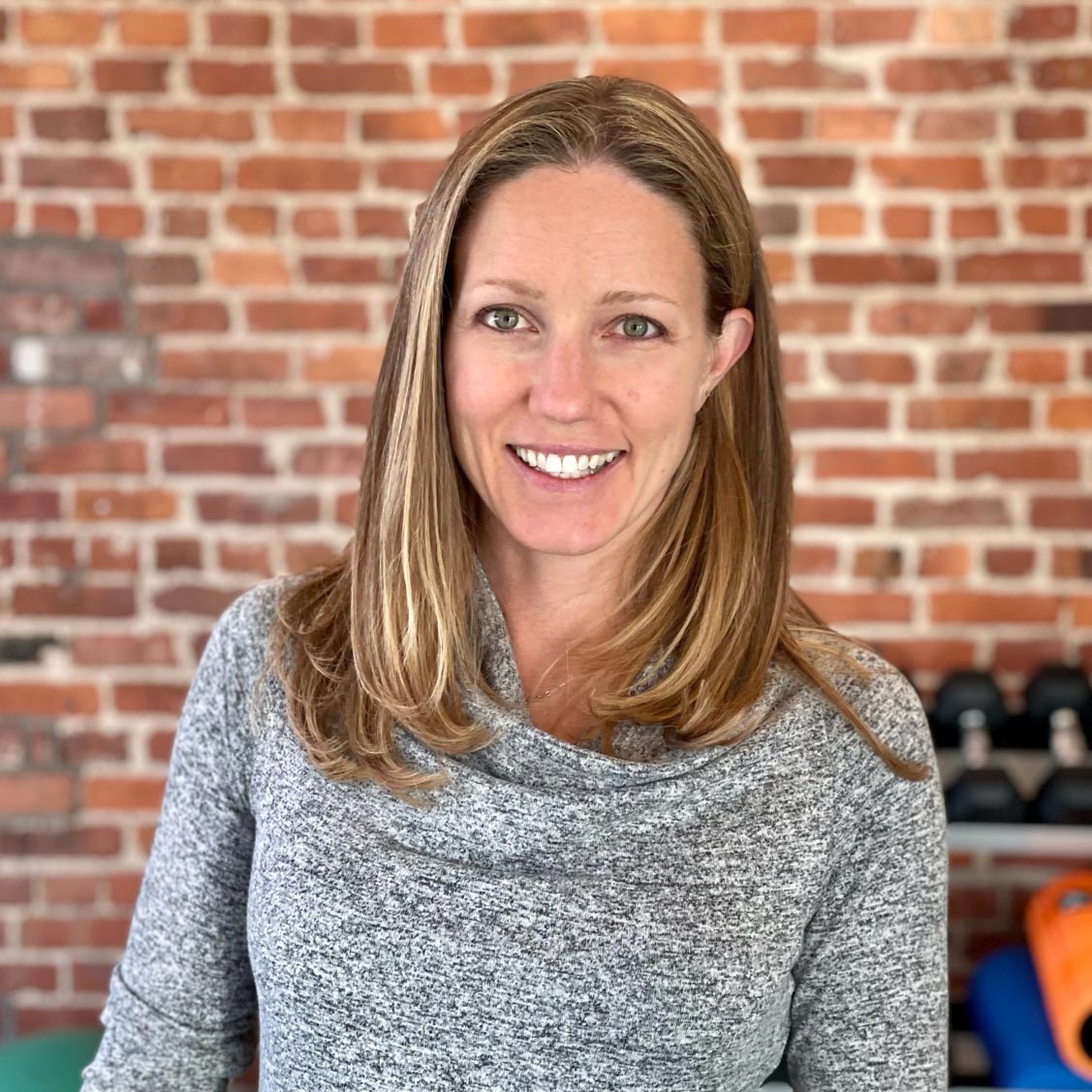 Bridget Dungan Twedt
Doctor of Physical Therapy, Board Certified Orthopedic Specialist, Certified Running Analyst, Certified Advanced Vestibular Therapist
Bridget holds a Doctorate in Physical Therapy from Hunter College and is an APTA Board Certified Orthopedic Specialist.  She has her Advanced Hip Clinician Certificate from HSS and has been certified by the University of Pittsburgh as an Advanced Vestibular Physical Therapist.  She performed her undergraduate work at Middlebury College, where she double majored in Bio-Psych and Spanish.  She is also a certified Running Gait Analyst and has a strong passion for helping runners perform and feel their best.
Bridget's career started in sports television, working for College Sports TV, CBS Sports and NBC Olympics, where she produced human-interest stories about athletes.  Her favorite projects were the return-to-play stories, because it was inspiring to follow journeys of athletes overcoming injuries and getting back into the game.  One memorable day, while working for NBC at the Bejing Olympics, she noticed Dara Torres being treated by her therapist at the Aquatics venue.  At that moment Bridget had a strong feeling that she was on the wrong side of the stands – that she should be working with the athletes, not just telling their stories.
A collegiate soccer player, martial artist, and now competitive runner and triathlete, Bridget has her own personal injury and recovery stories.  Having sustained two ACL tears and a meniscus tear throughout her youth and adult athletic career, she knows from experience the frustration and uncertainty that can accompany pain and injury.  Her favorite part of being a physical therapist is helping people get back to the activities that are meaningful to them.  She is passionate about working with athletes of all types, and seeks to empower her patients so they can confidently return to their active lifestyles.
Bridget combines manual therapy with corrective exercise and motor learning in order to decrease pain and optimize performance.  She takes a full body approach to evaluating and investigating the cause of pain and/or injury, recognizing that the human body is an integrated system and no single area operates independently of the rest of the body. Committed to remaining at the forefront of the profession, Bridget regularly takes continuing education courses and is an active member of the American Physical Therapy Association (APTA).  She also specializes in the treatment of BPPV/ Vertigo and has taken advanced coursework in vestibular rehabilitation.
Bridget believes that while pain may make you pause, it shouldn't make you stop living your life, doing what you love, or competing at the highest level.  Her own rehab hasn't stopped her from winning triathlons, competing at the international level in the Brazilian Martial Art of Capoeira, or doing a family bike ride with her two children, which can get very competitive!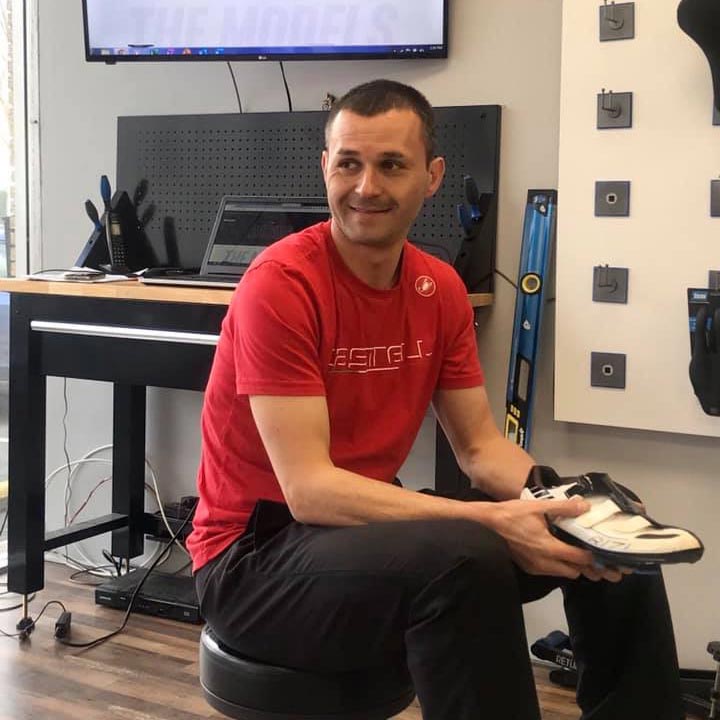 Jason Twedt
Master Bike Fitter, USAT & USA Cycling Certified Coach, Certified Running Analyst
Jason has been coaching runners, cyclists, and triathletes for over 15 years.  An endurance athlete himself, he has completed marathons, triathlons of all distances, and has logged thousands of miles in the saddle.  Originally trained as a competitive skier, Jason pursued his passion in college where he raced and worked in a ski shop.  He became known as the guy to go see for all things skiing.  It was in Boulder where he also found a love of cycling and took to riding as extra training in the warm months.  He found a group of riding buddies, who also happened to be pro triathletes, and a passion for multisport racing soon took hold.  
At the same time, Jason was taking Kinesiology classes to improve his boot fitting skills for skiers.  He quickly realized that the outcome of a perfectly dialed-in boot fit will still be limited by the presence of dysfunctional movement patterns.  He knew that that no body is symmetrical and that human bodies are meant to move – when they stop moving, or move poorly, dysfunctional adaptations occur.  He started to observe his friends who were complaining of various pains on their bikes.  He was excellent at fitting ski boots, so they talked him into giving bike fitting a try. He applied the same principles – that each body is unique, and no two people will have the same fit or move the same way.
Now regarded as one of the best bike fitters on the East Coast, Jason has established himself as the go-to for cyclists seeking their first bike fit, a seasoned athlete looking for that next advantage, or the injured cyclists wanting to get back the sport pain free.  His first-hand experience on the bike and years of working with bodies on and off the bike have given Jason a wealth of knowledge in cycling dynamics to help athletes perform at their absolute best.  
Jason's bike fits and coaching are a reflection of his education, his experience, and the influence of many fine 'movement specialists.'  He learned under some of the best in the run and bike worlds. He studied running under Lee Saxby, bike fitting from Ivan O'Gorman, and spent extensive time with Bob Seebohar to learn about sports nutrition.  Jason is a Retül and FIST Certified Bike Fitter and RunDNA Certified Running Analyst.
In his fifteen plus years of coaching, Jason has worked with runners, cyclists and triathletes at all levels.  He has worked with elite and pro athletes, and currently focuses on providing realistic and effective plans for people with jobs and families.  As a husband and father, he understands how challenging balancing life's commitments can be, but also how to help you to perform at your best and keep you injury free on the way.
High Road Physical Therapy is Located in the heart of downtown South Norwalk (SONO).  Our space provides a bright and comfortable environment with state of the art equipment and a private treatment room.  Parking is readily available next to the clinic, and we are walking distance from the South Norwalk Metro North station.  The clinic is on the ground floor and is wheelchair accessible.
Do I need a prescription from my doctor?
Nope! In Connecticut, physical therapists have what is called Direct Access, which allows us to see you without a referral from your doctor. You can schedule with us directly. 
How do I make my first appointment?
Start by giving us a call or sending us an online request.

 

We'll schedule a time that works for you, go over your insurance coverage and costs, and answer any questions.
Log on to your online portal and fill out your patient forms before your evaluation. That way you don't waste any time when you get here.
Show up and start your journey with High Road PT!
Didn't find what you were looking for?
Give us a call or shoot us an email and we'll be happy to answer it!
Do you take my insurance?
High Road Physical Therapy wants you in the driver's seat, not your insurance company. That's why we work with most insurance companies as an out-of-network provider. Ultimately this model leads to better care at a price that's often similar to what you'd pay at an in-network provider. Before your initial evaluation, we'll check your insurance benefits and give you a full breakdown of your coverage. You'll never get a surprise bill, and you'll know all your costs upfront. We also have self-pay rates for those without insurance coverage. If you want to know what your insurance will cover and the costs for your treatment, shoot us an email, or give us a call – we'll be happy to let you know!
What should I wear to my appointment?
Wear something comfortable that will allow you to move.  Also, consider making it easy for us to access the body part or area we're addressing. Shorts are great if we're looking at your knee, and a tank top would be ideal if your shoulder is the problem.